Private Charter
You choose the Destination and Activity
Meet up with the Captain in the harbor and climb aboard! Our 'small boat' tours are a great way to see whales, wildlife & glaciers without the crowds. A private charter allows much more freedom to pursue your own adventure. Call to discuss the possibilities with our staff.
Coast Guard Licensed Captain
Up to 6 Passengers
Heated Cabin
On board restroom
Comfortable Seating
Ample Deck Space for Viewing
What to Wear: Seward, Alaska is often referred to as a 'Temperate Rain Forrest' and for good reason, although we do get several beautiful sunny and warm days each season. We suggest you dress in layers so that you can adjust for the weather of the moment. A waterproof outer layer is recommended. A light rain jacket and rain pants over a couple of inner layers is going to give you the flexibility for whatever you encounter.
---
*Call to discuss booking a private charter.

(907) 422 – 0432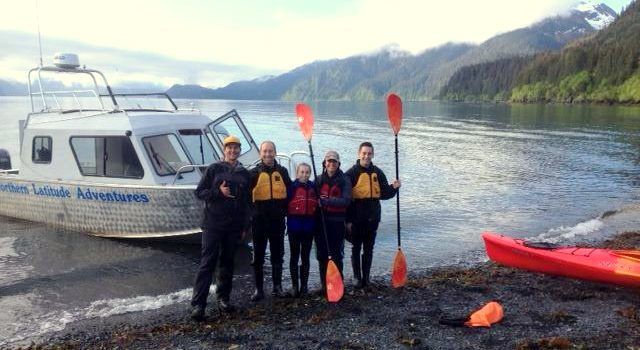 Create Your Own Adventure
Charter options available include tidewater glaciers tours, birding trips, custom photo shoots, and even custom kayak trips. Or…?
Seward by sea has more to offer than anyone can see in a single day. Our private charters allow you and your guests the opportunity to choose which sights and activities are most important to you. You may choose to spend the morning at a glacier. You may decide to join the hunt for whales and other sea mammals. Or, you may just want a slow comfortable cruise along the scenic shores of the bay. It's up to you! No other tour can compare to a private charter on one of our fast, safe and comfortable vessels.
Kayaks and Guides Available with advanced notice
Our Captains, crew and guides are thoroughly knowledgeable about local sea-life, wildlife, birds, history, geography as well as local lore.
*Guaranteed Whale Sightings do not apply to all Private Charters